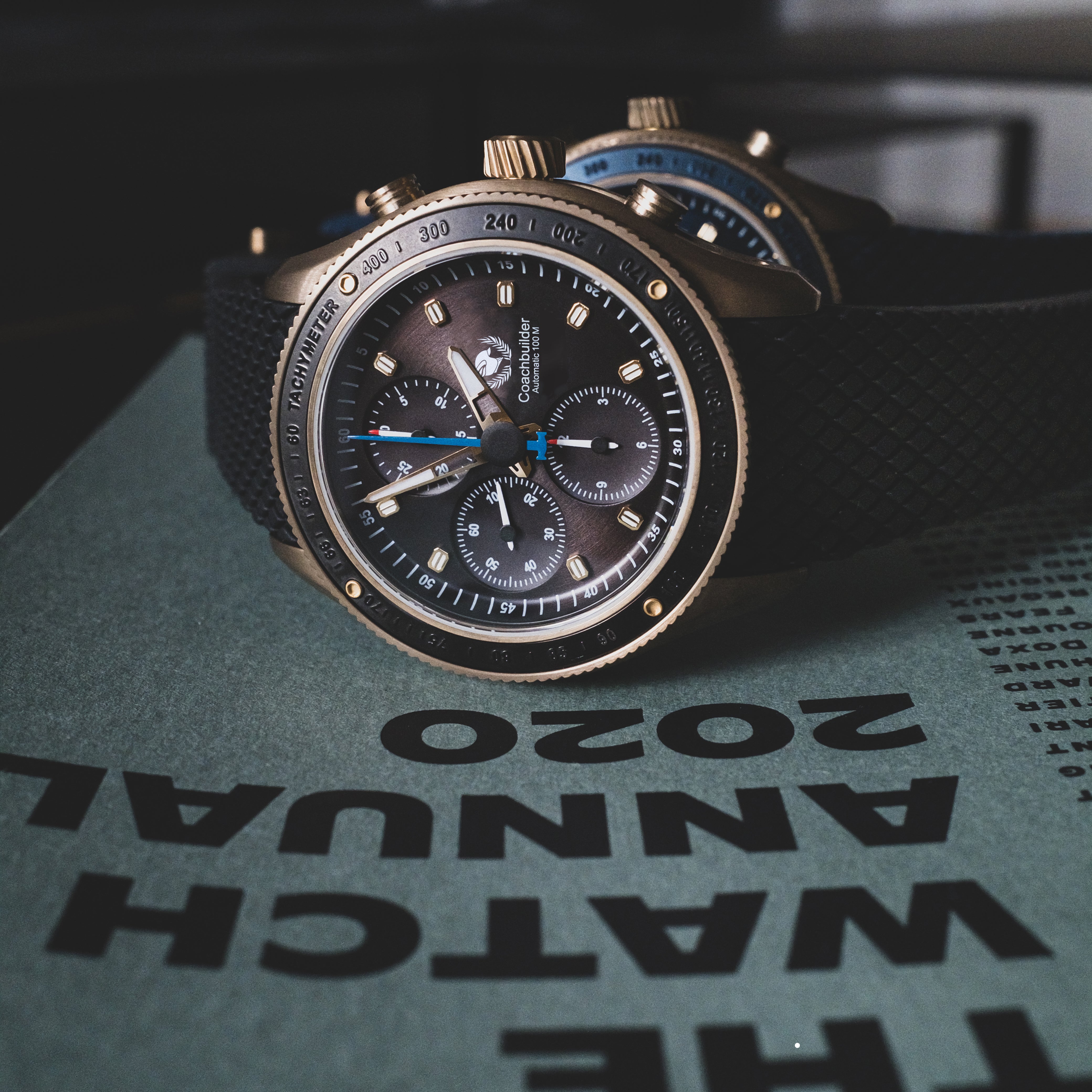 Coachbuilder
The coachbuilder is a yet to release automatic bronze watch
sporting the ETA 7750. It´s design details draws inspiration from the
early automotive world, with the name itself as an homage to the artisan
hand built car chassis, easily being amongst the most beautiful ever
built.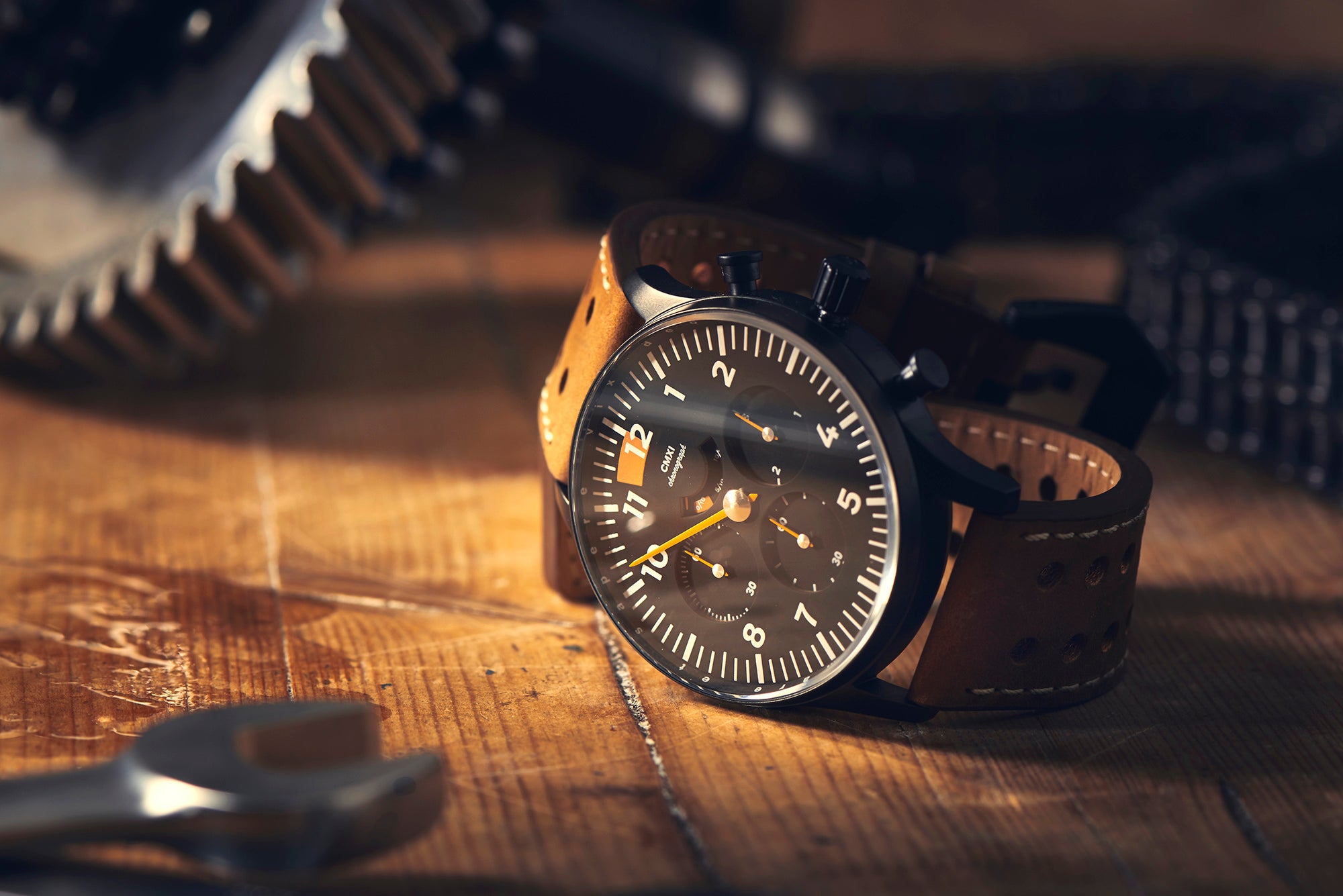 CMXI
Launched in 2016, this chronograph watch is heavily inspired by
classical sports cars like the porsche 911. It features a japanese
quartz movement and a unique take on the strap and buckle inspired by
classic racing gloves.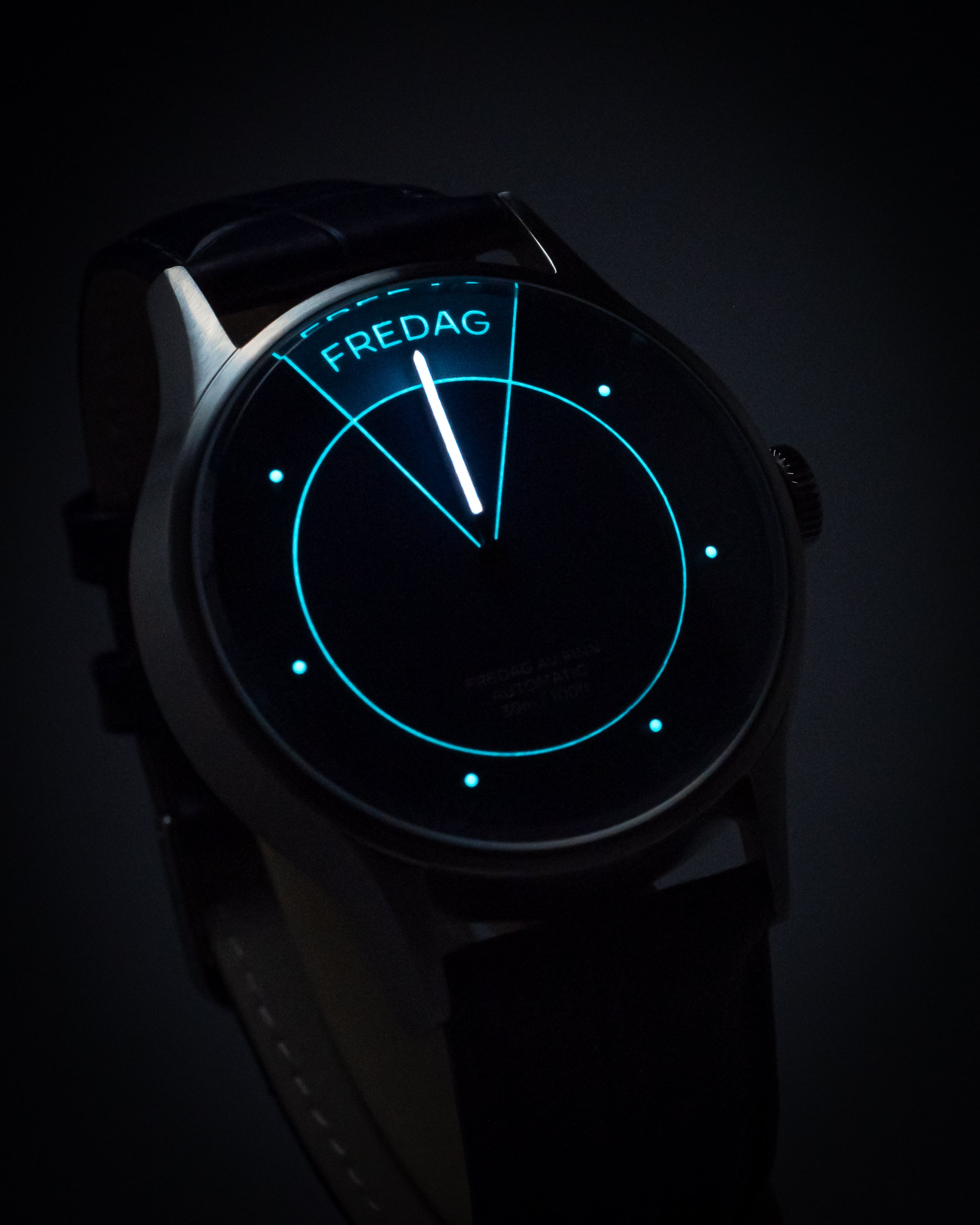 Finn.no
Commisioned in 2021 as a one of a kind watch, this watch was
designed to have one hand showing how many days left till next friday.
To enable this the watch features a unique hand built module on top of
it´s ETA movement.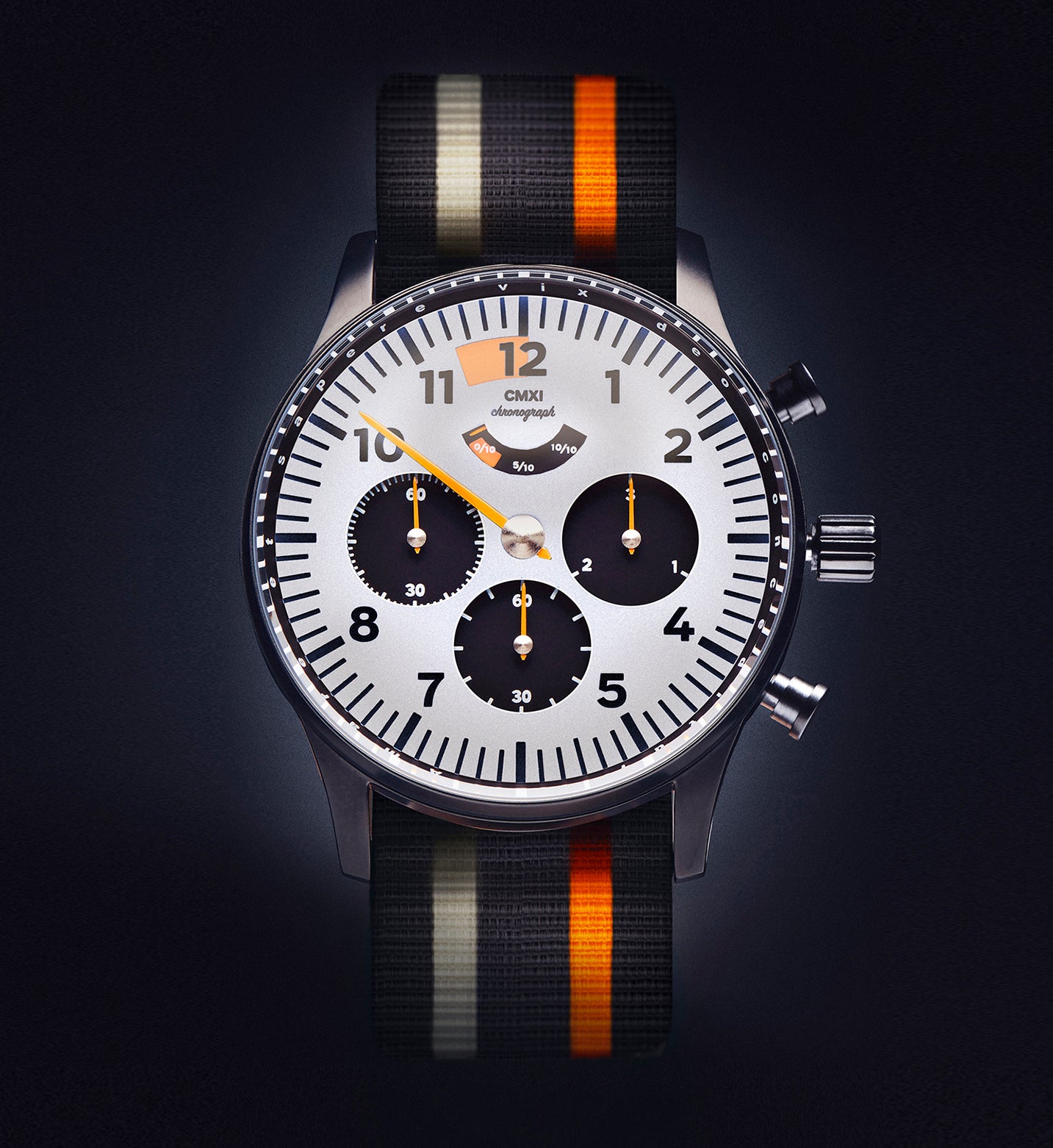 CMXIp
A year after the launch of the CMXI we followed up with a limited
editon classical "panda" edition of the watch, set on a custom racing
striped strap.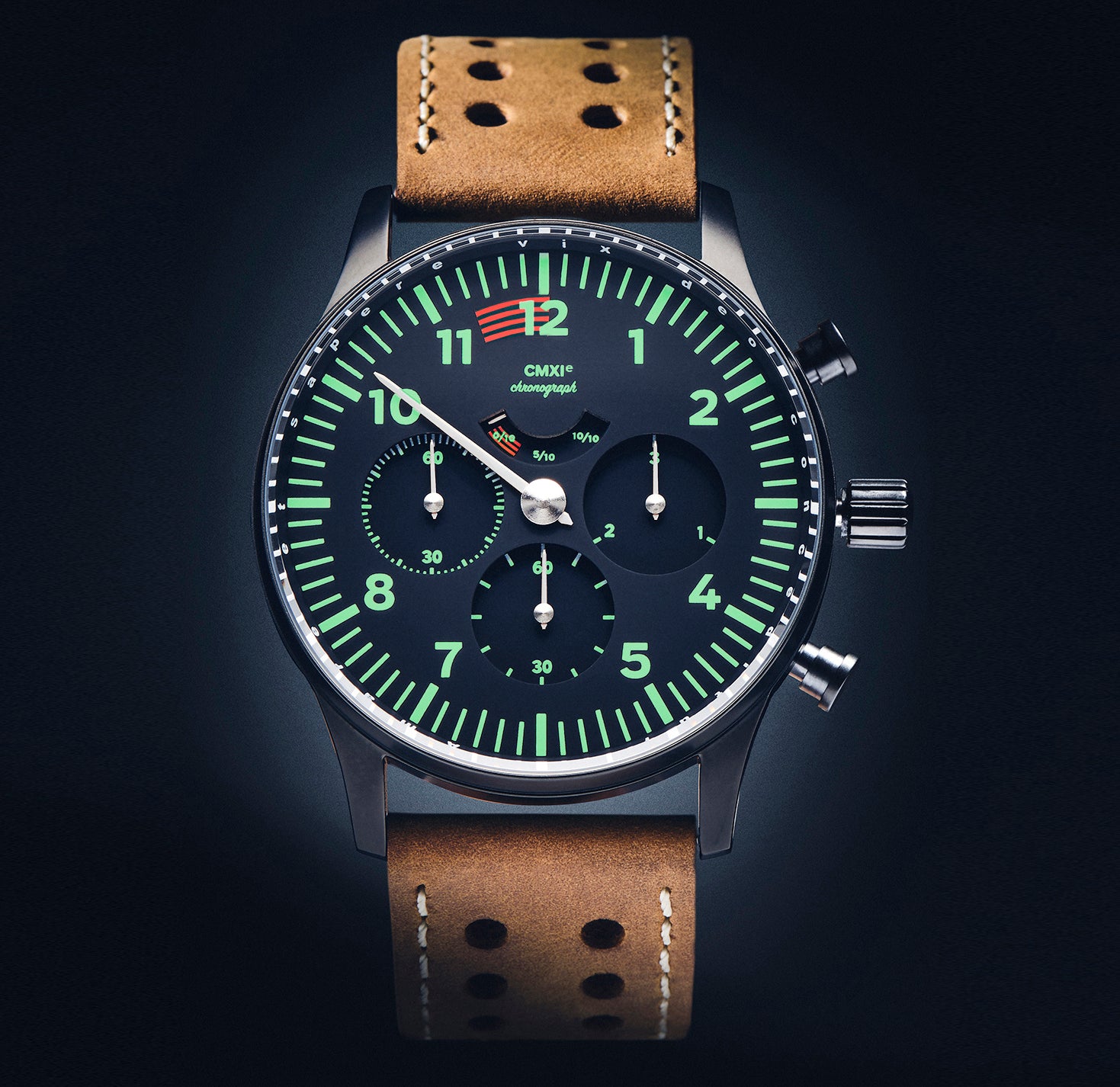 CMXIe
Together with the CMXIp we also
launched the CMXIe, a limited edition watch that drew inspiration from
the color scheme of the instrument panel on a vintage porsche 356.